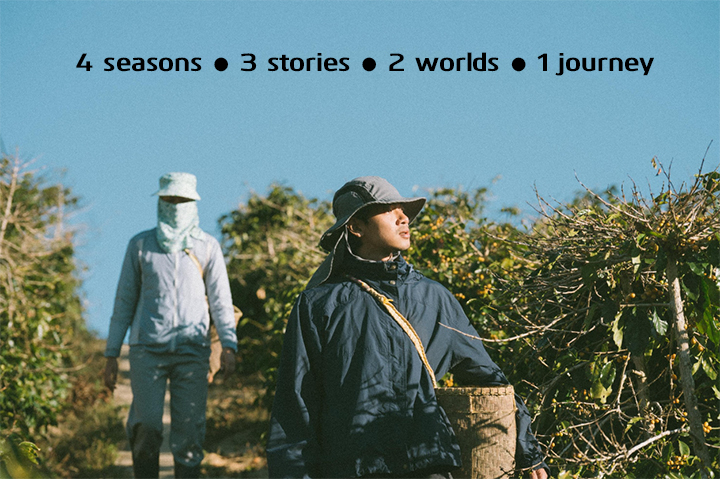 MEMENTO MORI – THE MOVIE tells the stories of family affections: mother – child, husband – wife, brother – sister in modern-day Vietnam.

Three stories took place in 3 different locations in 3 regions: urban, mountainous, and coastal areas, yet connected by the common fate of near-death cancer patients. Although they differ in age, background and social status as well as their own circumstances, they all want to find meaning in life.
100 minutes. Full colors.
Coming 2021 (Estimated)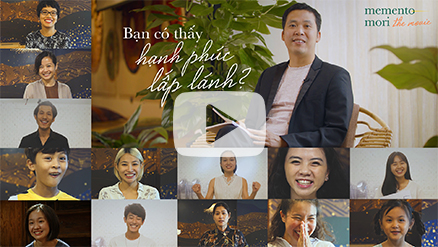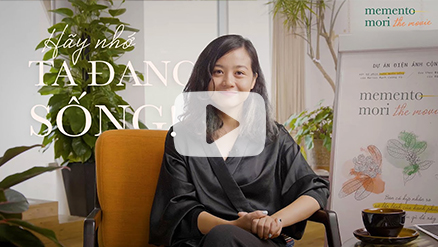 He's been active in various roles overseas, such as actor, program editor, and stage director.
He has played supporting roles in famous Vietnamese movies such as: Blood Letter, Yellow Flowers on the Green Grass, Scandal, Battle of the Brides 2, She's the Boss...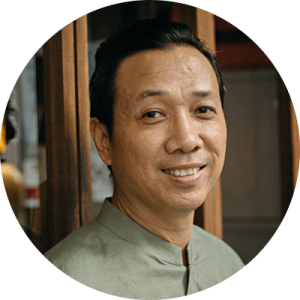 DANG HOANG GIANG, Ph.D.
Content Advisor
Expert in development, social activist and political author
Deputy Director of the Center for Community Development Research & Support (CECODES), advocacy organization to improve the quality of national governance, focusing on transparency, equality, the voice of the people and the correlation of power in society
Speaker, coordinator of cultural events to expand civil society space, spread knowledge and build a culture of debate in the community.
Author of bestselling books, including "Life's Destination", the inspiration for the movie Memento Mori.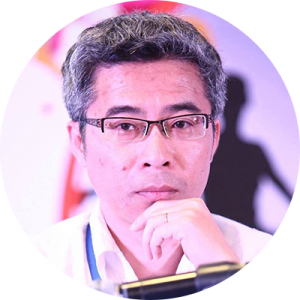 Assoc.Prof.PhD., Doctor NGUYEN DINH TUNG
Specialist Consultant
Deputy Director of Cancer Center, Hue International Hospital, President of Hue Breast Cancer Association.
Professionally trained at prestigious medical universities and hospitals in America. Certified in Korean Academy of Plastic Surgery.
Lecturer of Oncology at Hue University of Medicine and Pharmacy
Speaker, coordinating activities and events about Cancer in Hue.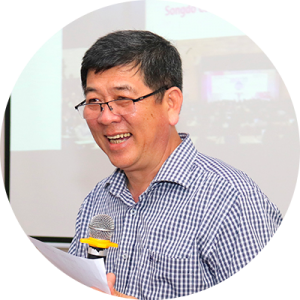 MARCUS MANH CUONG VU
Director, Screenwriter, Producer
Founder, chairman of YXINEFF (2010-2014)
Initiated "Inspiration", connecting artists and independent art projects to send valuable messages to community
Participated in (selected) projects: Thi Mai (2018) – Director Patricia Ferreira (Spain) as assistant to director; The Way Station (Đảo của dân ngụ cư) (2017) – Director Hồng Ánh, role: pre-production, director assistant, casting
Freelance journalist, covering news of international film festivals: Cannes, Venice, Berlin, Tokyo… (2009-2019)
Curator of Vietnamese short films for SEA's S-Express, participated in the film selection committee of SeaShorts 2019 (Malaysia), jury of Viddsee Film Festival 2017 (Philippines), curator of Vietnamese short films for Asia Film Symposium 2016 (Singapore) ...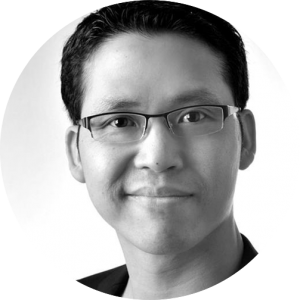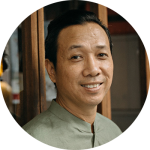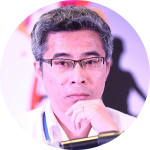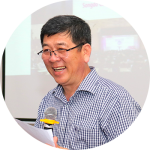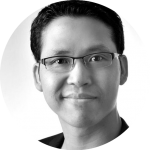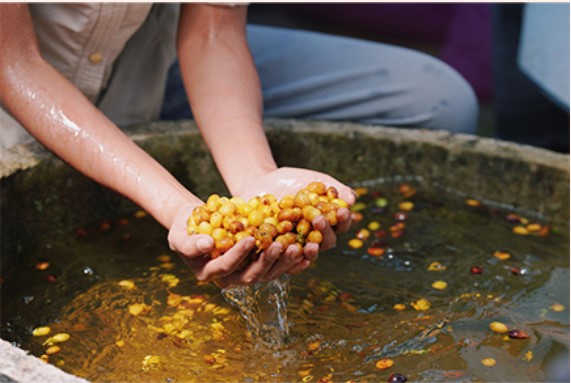 Why Memento Mori The Movie?
The topicality & humanistic significance of the project
Cultivated attention of the society & community from 2018 – 2020
For the first time, a form of community activity is done with a new, original & inspiring approach
Building a humane, positive, and aesthetic brand image
Creating added values for staff, customers, and business partners.
Memento Mori's Companions
Memento Mori,
we need you!

Please subscribe to receive updates about the movie and Partnership benefits. We will get in touch as soon as possible.
MEMENTO MORI VIETNAM Social Enterprise
E-mail: fundraising@mementomori.vn
Hanoi: 0912 358 532 (Mr. Linh)
Ho Chi Minh: 0906 296 006 (Mrs. Duong)
Da Nang/Hoi An: 09 333 999 05 (Ms. Lien)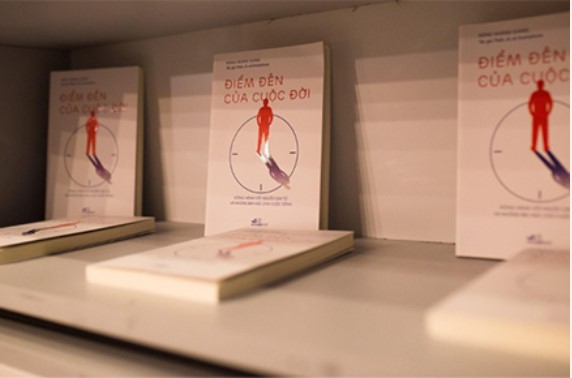 The Beginning
Memento Mori – Remember, you must die lis a Latin phrase that has been used in Christianity for centuries. The phrase has also been mentioned in the book Life's Destination (2018) by Dang Hoang Giang. This is a reminder that everybody will eventually face death; and so in understanding that, we – human beings – can maintain a positive outlook through the toughest times, and value life more.
Memento Mori – Community Art Project (Non-profit) took shape in April 2018, founded by the Author, Dang Hoang Giang and Director, Marcus Manh Cuong Vu. The project told compelling stories of Cancer patients through the universally touching language of arts, spreading the message of treasuring life more – for our time on Earth is incredibly limited.

To spread
positive energy
to cancer patients & their beloved.

To recreate emotions
through the language of art to nurture the emotions of those who suffer.


To educate via experiences
to help the society be more aware of cancer, and of the Value of life.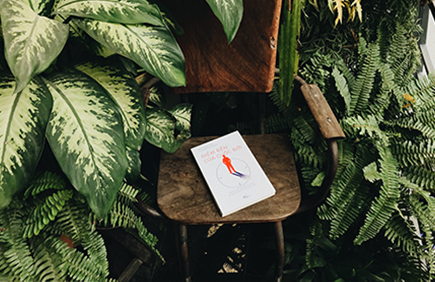 The book"Life's Destination"
The book
"Life's Destination"
2 years (4/2018-3/2020)
20,000 copies
7 times reprinted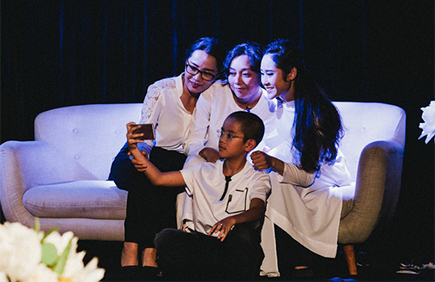 Stage performance"Memento Mori"
Stage performance
"Memento Mori"
8 months
8 shows
5 cities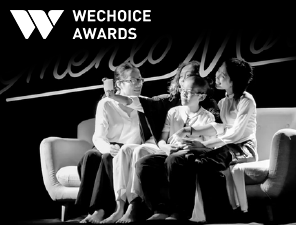 January 2019 - WeChoice Awards 2018
Nominations for Inspiring Character & Inspiring Ambassadors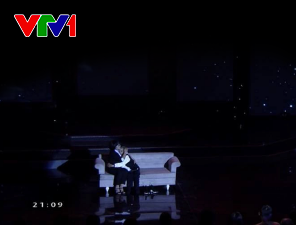 December 2019 - Gala "Thank You Life" - VTV1
Live performance of "Ha & Nam" scenes with Thu Huyen ("Ha") and Kenchi ("Nam")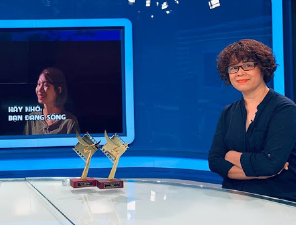 April 2019 - 2 Awards - "Golden Kite Prize 2019"
For the documentary "Remember you're living" by Director Doan Hong Le about the life of actress Pham Thi Hue ("Lien")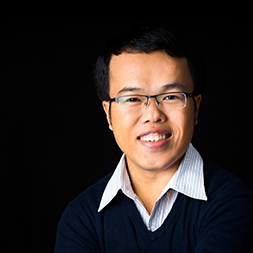 In the midst of society, amid the kindness that is gradually disappearing from this life or amid the misfortune in each human being, we still feel that we're richer than the people here - the cancer patients - the ones who carry in them physical pains, yet have amazing mental strength... The emotions and condenstation, all of that I keep in the photos for Memento Mori.
Nguyen Dang Nghia
-
Volunteer, Memento Mori Hoi An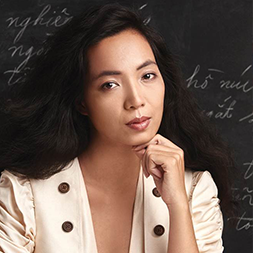 Memento Mori happened to me, just as an extremely important reason for me to look further. Remember, you must die! Thus, one must live better, more freely, more rational and more helpful!
Nguyen Hoang Diep
-
Art Advisor for Memento Mori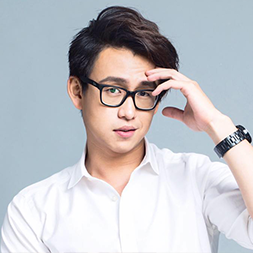 I struggled to find a place to read (the book) without my mind being disturbed. When I've finished reading, I can confirm that I like reading the book in crowded places. Not because that will stop me from crying too much, but because I will then understand better what the author had gone through. "Between feasts and festivals, remember the night of our fragile fate..." - Michael de Mongtaigne.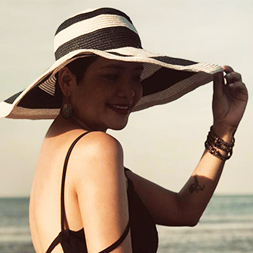 What a special show in a special atmosphere close to nature. People connected, shared the joys in tears and welcomed the New Year together. Once again, I'm grateful to the author, director and the team of Memento Mori, for giving my son a memorable experience in a project that has great impact on the community.
Trinh Thi Bich Luu
-
Cancer patient, Mother of Tung Lam - actor in Memento Mori Hanoi, Da Lat, Hoi An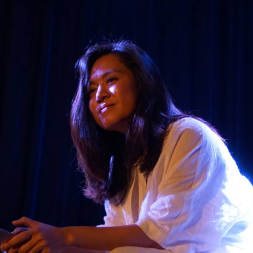 I think that my role and this project can bring little to the near-death cancer patients. On the contrary, they are the ones who, through this show, shake our minds - those who are taking refuge in peace, forcing us to face and immerse in thoughts about others' pains and deaths, as well as about the uncertainty of life.
Pham Thi Dieu Huong
-
Visual artist, as Ha in Memento Mori Hanoi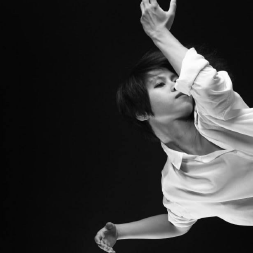 I had took all of my courage to open the book "Life's Destination", closed it half-way, then struggled to finish it. And now I have an opportunity to fully experience the book with its author, and a meaningful project with artist Nguyen Chung.
Ngo Thanh Phuong
-
Dancer - Cancer patient, Guest of Memento Mori Hoi An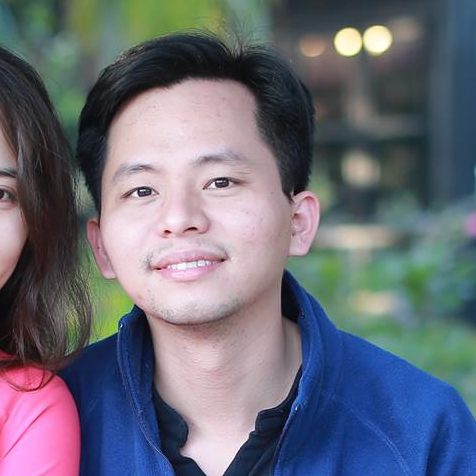 Even though I've witnessed many deaths, I have never been - and I'm still not - ready to face the departure of my loved ones with cancer. . To me, Memento Mori & Life's Destination are not only stories of personal experiences, but also reflect on aspects of real life.
Nguyen Anh Quan
-
Cardiologist at Bach Mai Hospital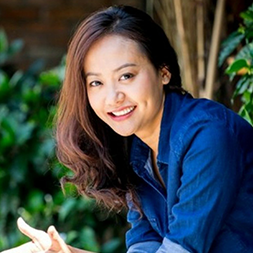 Memento Mori has helped me realize: The most beautiful things are the little, most common things in our daily life.
Actress Hong Anh
-
played Van in Memento Mori Ka Don, Da Lat & HCMC.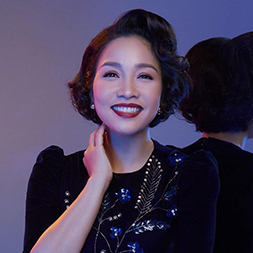 I've read "Life's Destination" several times to learn lessons for myself. We shall read the stories of those who are near death, to understand that we all will die. All of us are equal at death, so there's no need to live a stressful life.
Singer My Linh
-
Special guest at Memento Mori Show in Hanoi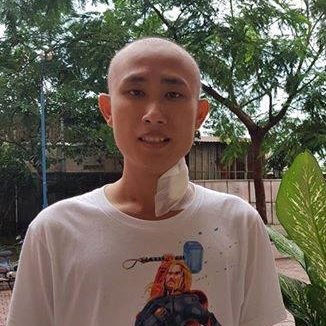 I'm no longer fearful as I once was. When the pain comes, I try to remain positive and loving to others… Take it easy, forgive what you can forgive. What is valuable is the love that we give to each other. I appreciate your contributions to the community and for people like me. Thank you so much!
Tang Nguyen
-
Cancer patient